Understanding from an early age, she was meant be an advocate, Deb garnered community support for a trip to Washington DC. Her mission was to have a central clearinghouse for those seeking help to be directed to specific organizations. To that end, she tirelessly pursued politicians at the federal level, knocking on one congressional door at a time.
A generous Congressman arranged a meeting with the Chairwoman of the National Council on the Handicapped. Deb then transitioned her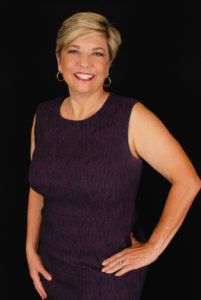 advocacy to the Native Alaskan and Native American issues in addition to the Americans with Disabilities Act. Deb later settled in London, England where she was introduced to the Royal Association for Disability and Rehabilitation (RADAR) by a Member of Parliament. As in Washington DC, Deb continued to advocate for the betterment of her community.
Some of the highlights of her professional life in London include publishing of a twenty page newsletter to raise awareness of RADAR and developing the Scuba Trust, whose goal was to teach scuba diving to people with disabilities. An avid skier, Deb skied for the British Disabled Ski Team representing the UK in international competitions as well as the Winter Park, Colorado Disabled Ski Team skiing throughout the US.
Upon returning to the US, Deb took her extensive knowledge and purchased a Structural Steel Fabrication company, focusing on commercial buildings. As owner of the company she recognized the need for an organization focusing on women in business. Deb created and became the founder and president of Women Owners of Florida, Inc. (WOoF), a 501 (c)(3) nonprofit whose mission was giving back to the community.